China Innovation Aeronautical Wuhan Base Project is the first large new energy power battery and storage battery manufacturing project in Wuhan. Located in Wuhan Jingkai District, with a total investment of 10 billion yuan, the first-stage capacity will reach 20GWh, with a total building area of 146113.99 square meters. After the project is completed, it will strongly promote the chain extension, enterprise clustering, scale promotion and demonstration application of new energy industry in Wuhan, and will contribute to the construction of new energy industry cluster and high-quality development of regional economy in Wuhan.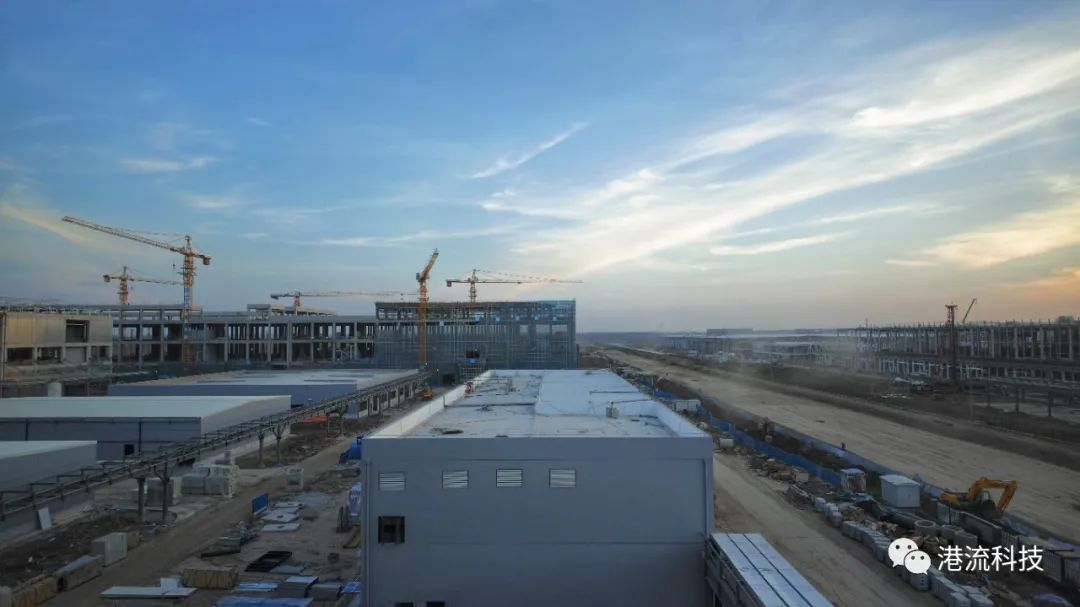 Wuhan China Aviation Lithium-Ion Power Phase I
[1] In order to meet the user's demand for floor functionality, harbour current technology uses a case-by-case floor solution which combines anti-static, anti-NMP and high wear-resistant floors, system design and zonal paving.
FRP double fibre anti-static industrial rolled floor - used in the capacity power supply room, to solve the pain point that the floor of the workshop is prone to generate a large amount of static electricity, high anti-static coefficient, long-lasting effect, not fading.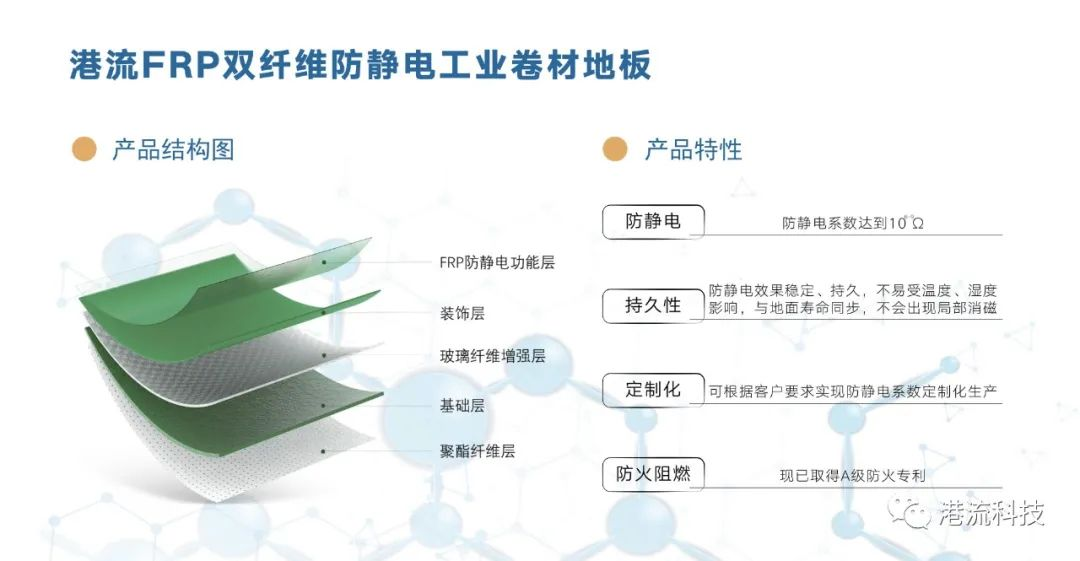 ERP double-fibre high-wear industrial rolled floor - increases the resistance to stretch, pressure and wear to 750g500r, greatly prolongs the service life, effectively solves the problem of damage to the floor caused by processing and handling of products and is not easy to clean.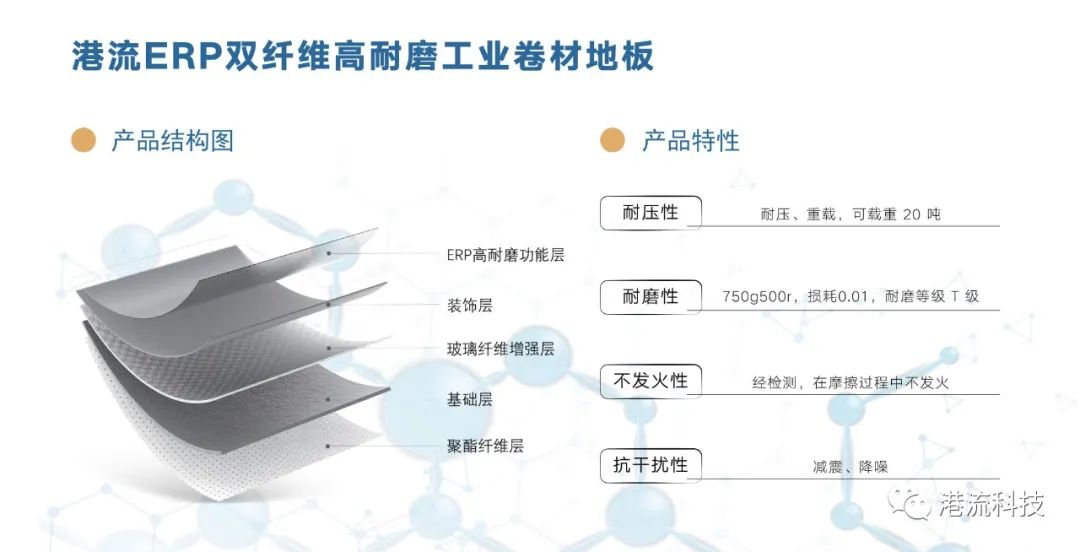 ERP Dual Fiber NMP Industrial Roll Floor - Applied in the positive pole shop, the product has a hardness of 5H-6H and is not easy to penetrate. It can effectively prevent electrolyte (mostly N-methylpyrrolidone) from dropping off and corroding the floor during the production process.
[2] For the user's requirement of environmental aesthetics, in color selection, telecommunication gray is the main color, simple atmosphere, strong cleanliness, and complementary to the overall environment. The detailed treatment of ground crevices, joints and corners creates a good workshop environment.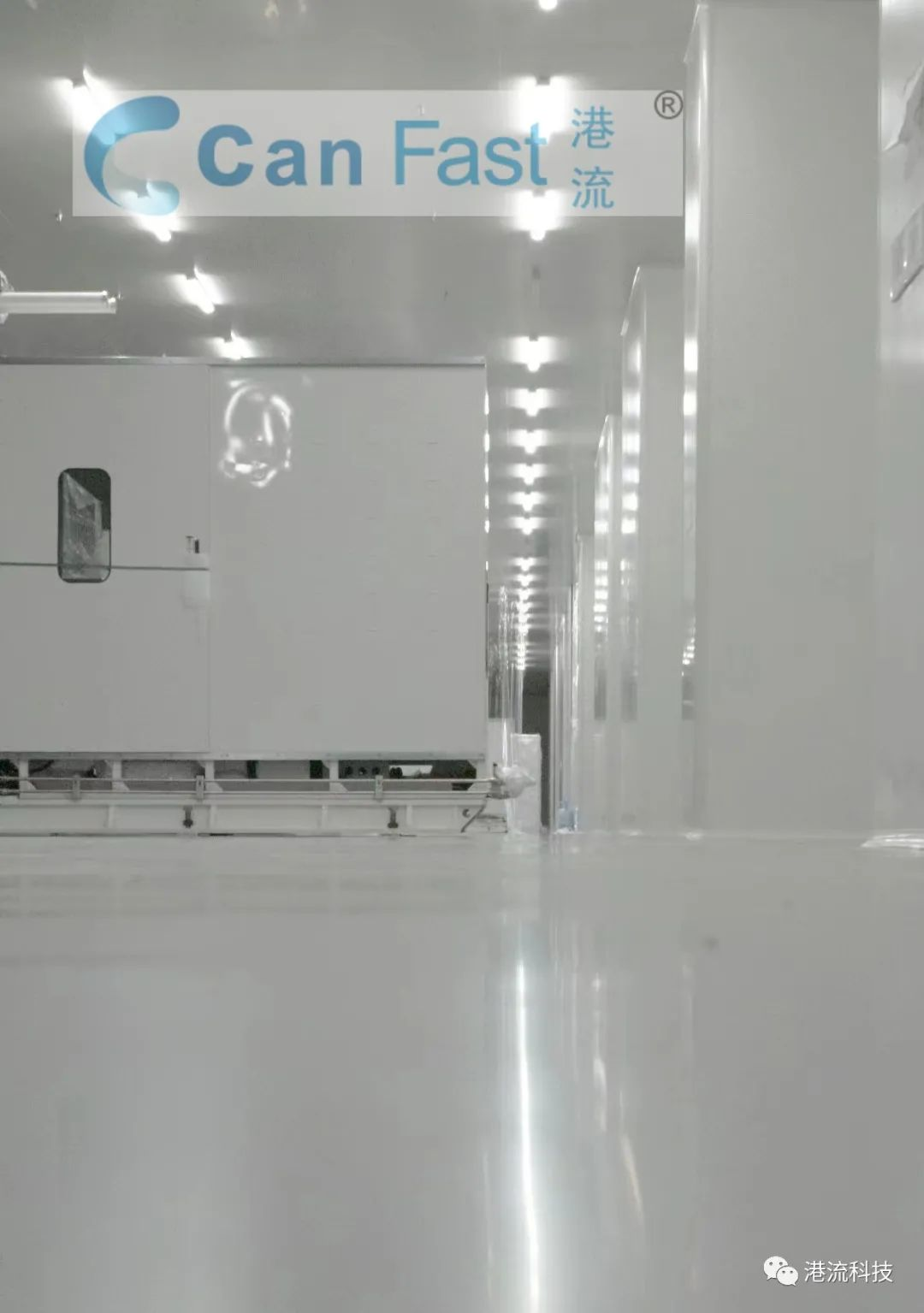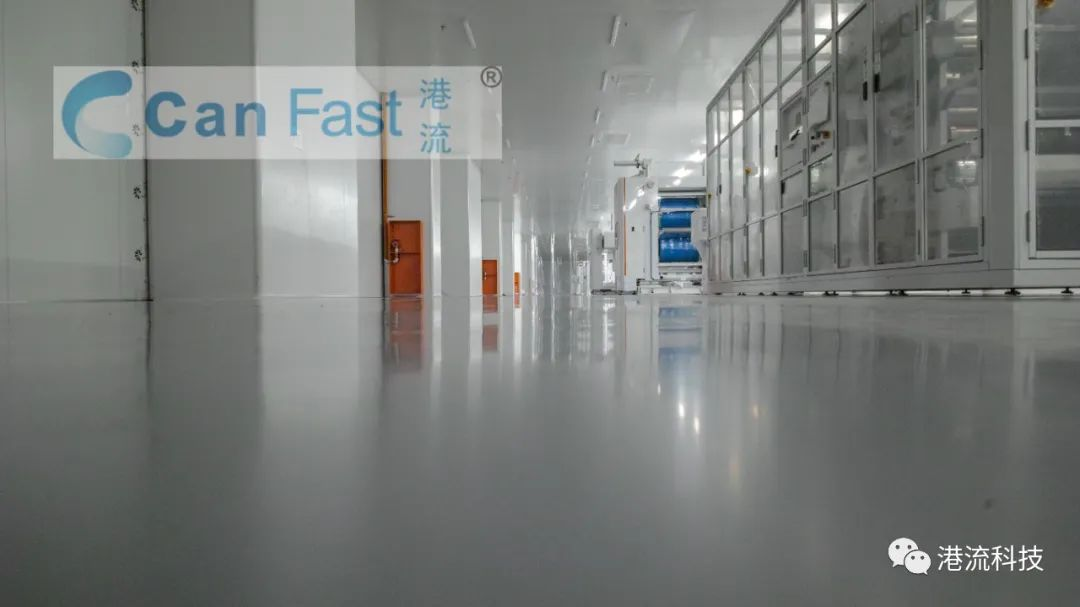 [3] One of the characteristics of the industrial floors of harbour flow science and technology is green, which is aimed at the environmental requirements of users for engineering operation. Its formula system does not add organic volatile solvents and there is no pollution in the production process. The product has zero formaldehyde, no heavy metal content and VOC content is lower than the national standard.
Formaldehyde content is 0 during construction, no harmful substances such as heavy metals are volatilized. No dust, no odor, no organic volatiles during construction.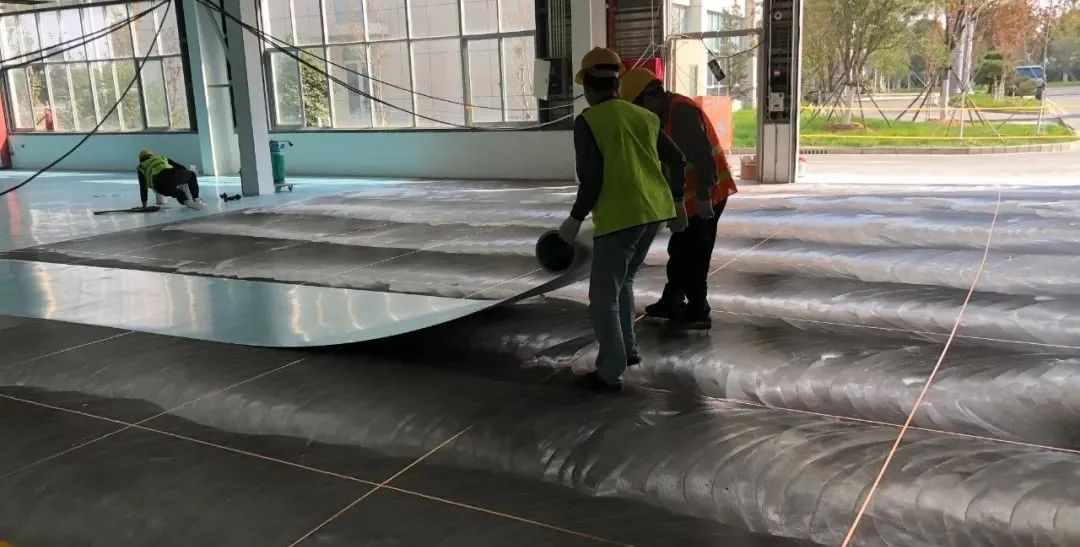 [4] Standard requirements for engineering ground for users
The special organization shall detect and survey the engineering foundation by a third-party inspection institution, and shall provide a technical solution on a case-by-case basis in accordance with the GB50209-2010 Standards for Acceptance and Acceptance of Construction Quality of Building Ground Projects.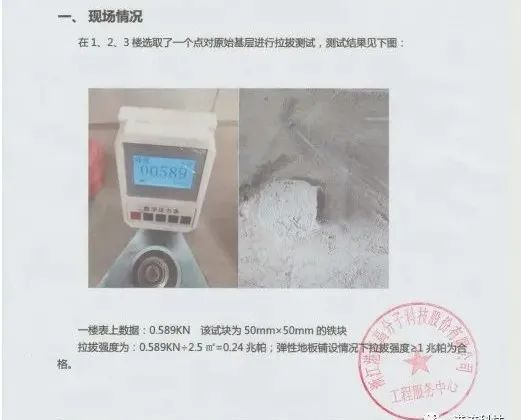 [5] Requirements for user protection of engineering ground
Wuhan China Aviation Lithium-ion Power Project is a large-scale project, and there are many project crossover operations on the site. A series of protective measures have been specially carried out for this Harbour Flow Engineering Center, including the protection of main materials with pre-paved materials. Set up a clean control area for the already installed area and let people in and out with shoe sleeves. Lift mechanical tires as protective shields to avoid damage to the ground caused by cross-construction. This series of protective measures not only get high recognition and strong support from the owners, but also play a leading role in other cross-construction teams.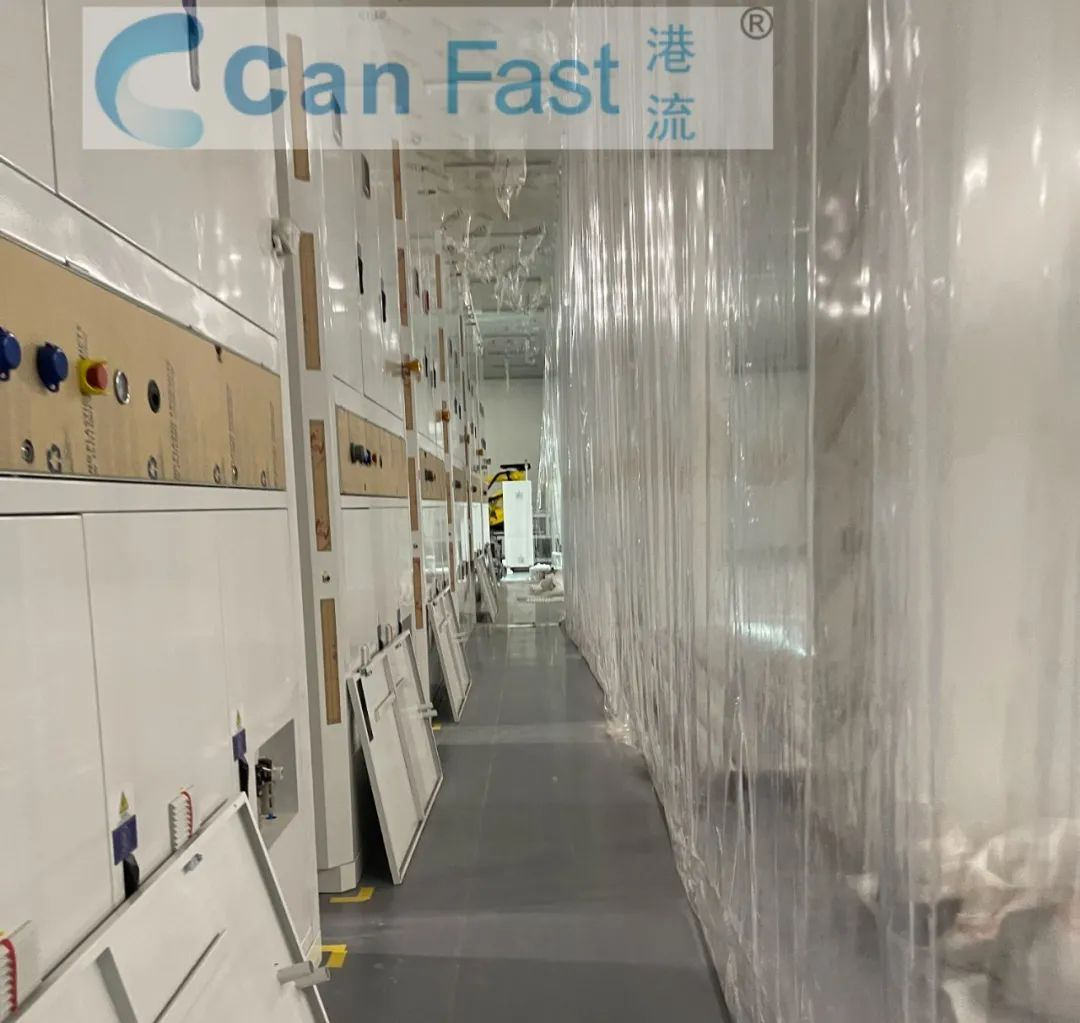 [6] According to the time limit requirement of users for the project cycle, Harbour Flow Technology Industrial Floor is a factory that produces finished products, can be used everywhere, has convenient paving, guarantees the duration node, effectively helps customers to put into production 30 days in advance, and creates benefits for customers.
Advanced Quality Team
In the heat of the sun, the construction period is rushed and the quality is guaranteed through intensive cultivation. The Project Center strictly implements the "Project Executor System" and "Patrol Inspection System" to effectively guarantee the progress and quality of construction. In order to ensure the progress of the owner's duration node, the battle lasted for several days and nights. Under the conditions of high temperature in the workshop and heat stroke among workers, adjust the working time in time and do a series of measures to prevent heat stroke for workers. With professional skills, dedication and good service recognized by the owners, the project team led by project manager Xiao Feng was awarded "Advanced Quality Team". This honour from sweat deserves praise and sharing.
Production Base-Supply Chain Assurance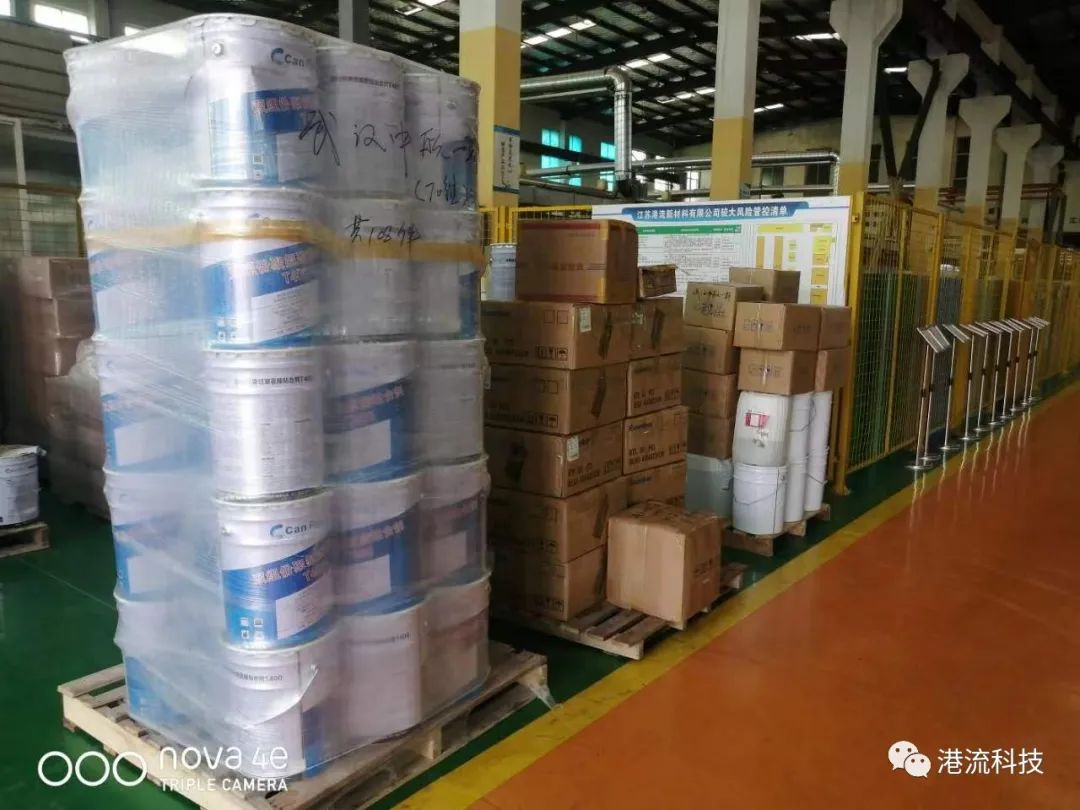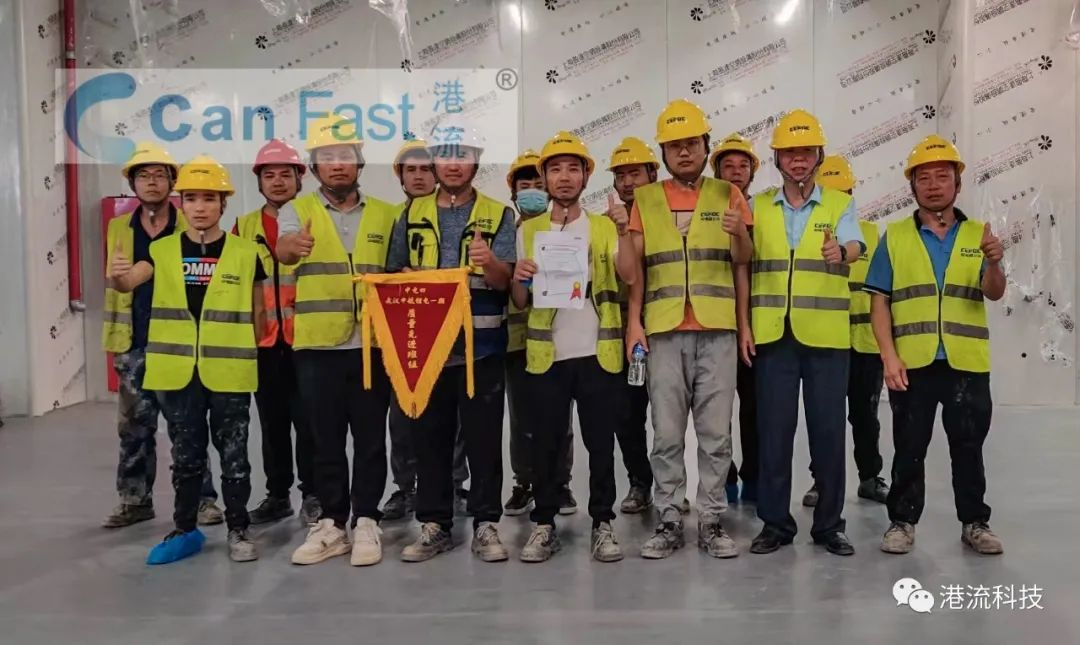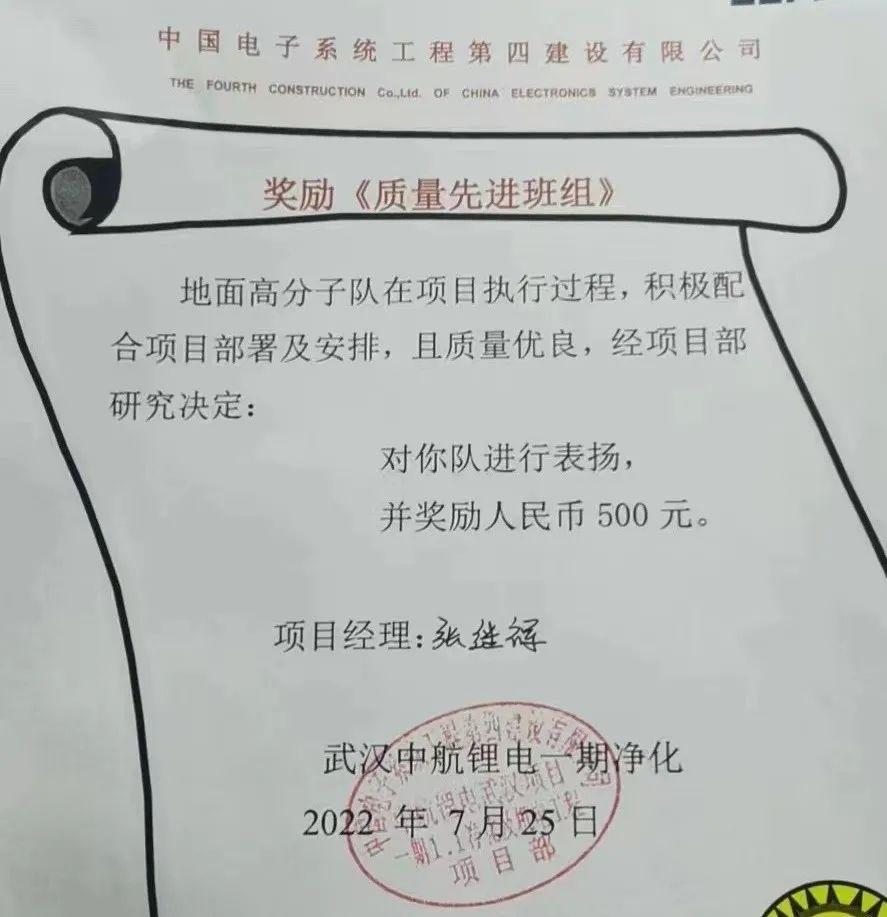 Careful customer service
Solve problems for customers
Create value for customers