From September 26 to 27, in order to further promote the development of the flooring industry, accelerate the upgrading and transformation of the industry, and strengthen the exchange and cooperation among various units in the industry, the 2022 China Flooring Industry Technology Innovation Conference, sponsored by Zhejiang Flooring Association and co sponsored by Gangliu Technology, was successfully held in Hangzhou.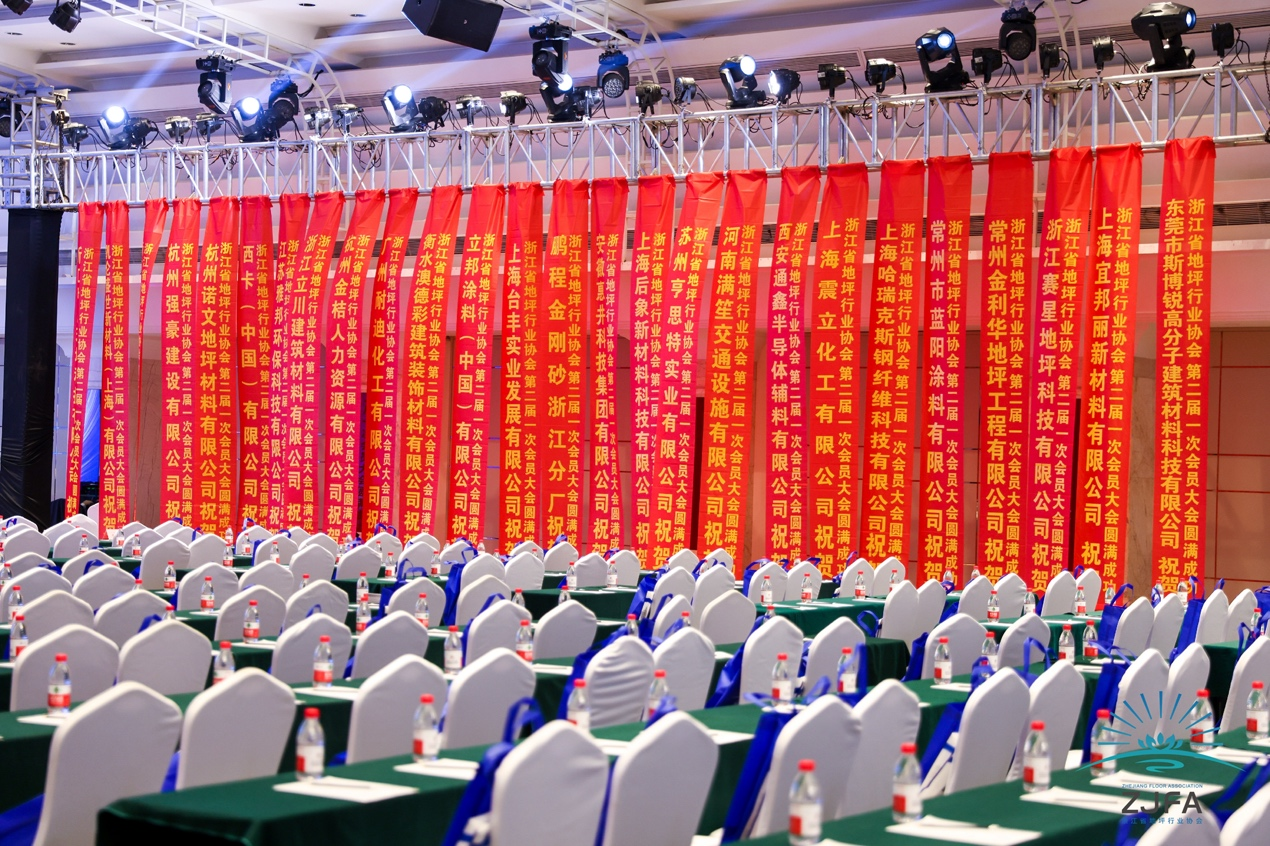 At the conference, Chairman Huo Genqiao and Executive Vice President Zhang Chaoseth of Zhejiang Flooring Industry Association led a number of industry experts and more than 100 participating enterprises to discuss the future of standardized development of flooring and industry, and held the 2022 annual award ceremony.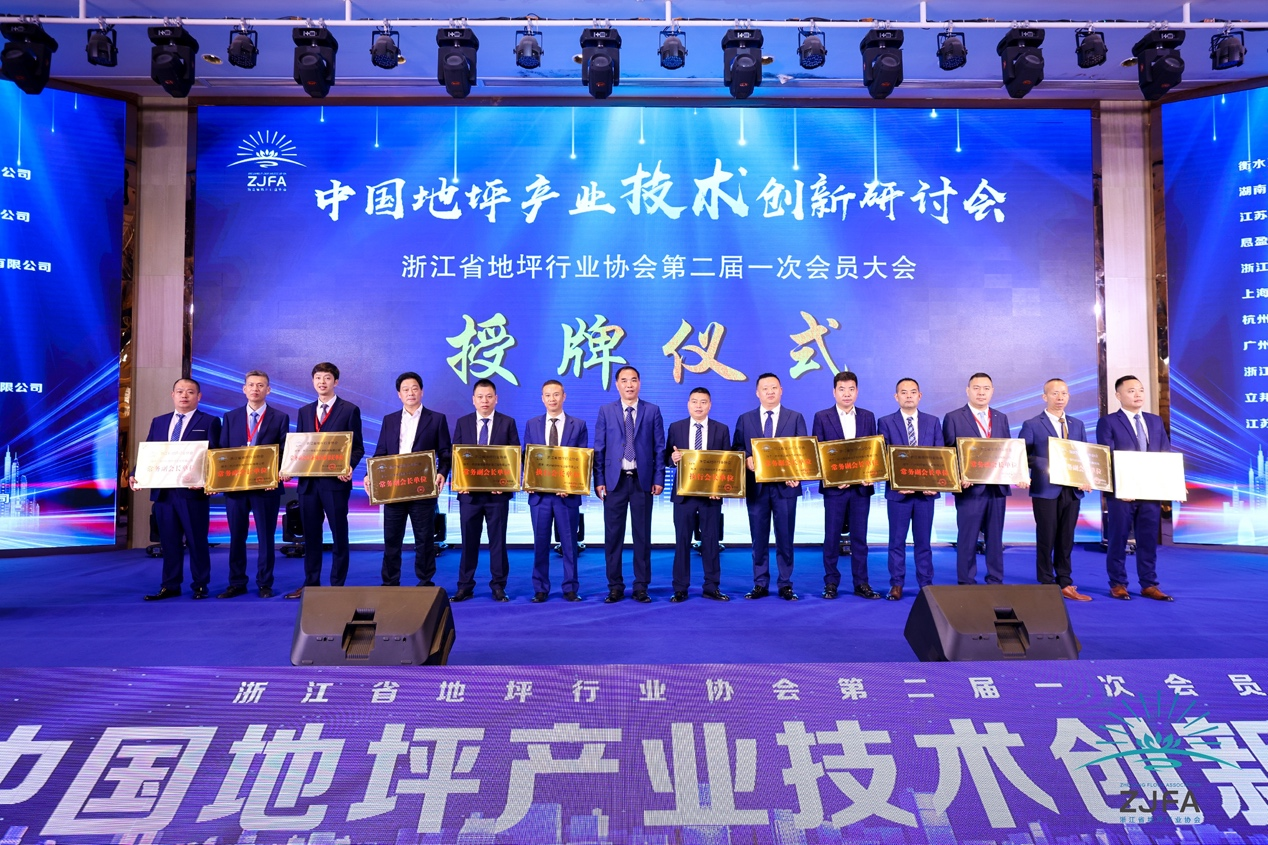 Gangliu Technology has won many awards: 2022 Famous Brand of Flooring Industry, 2022 Gold Award of Flooring Materials, and 2022 Technology Innovation Award. Chairman Zhang Chaosetwon the title of expert of the expert committee of the provincial flooring industry association and the 2022 mainstay award.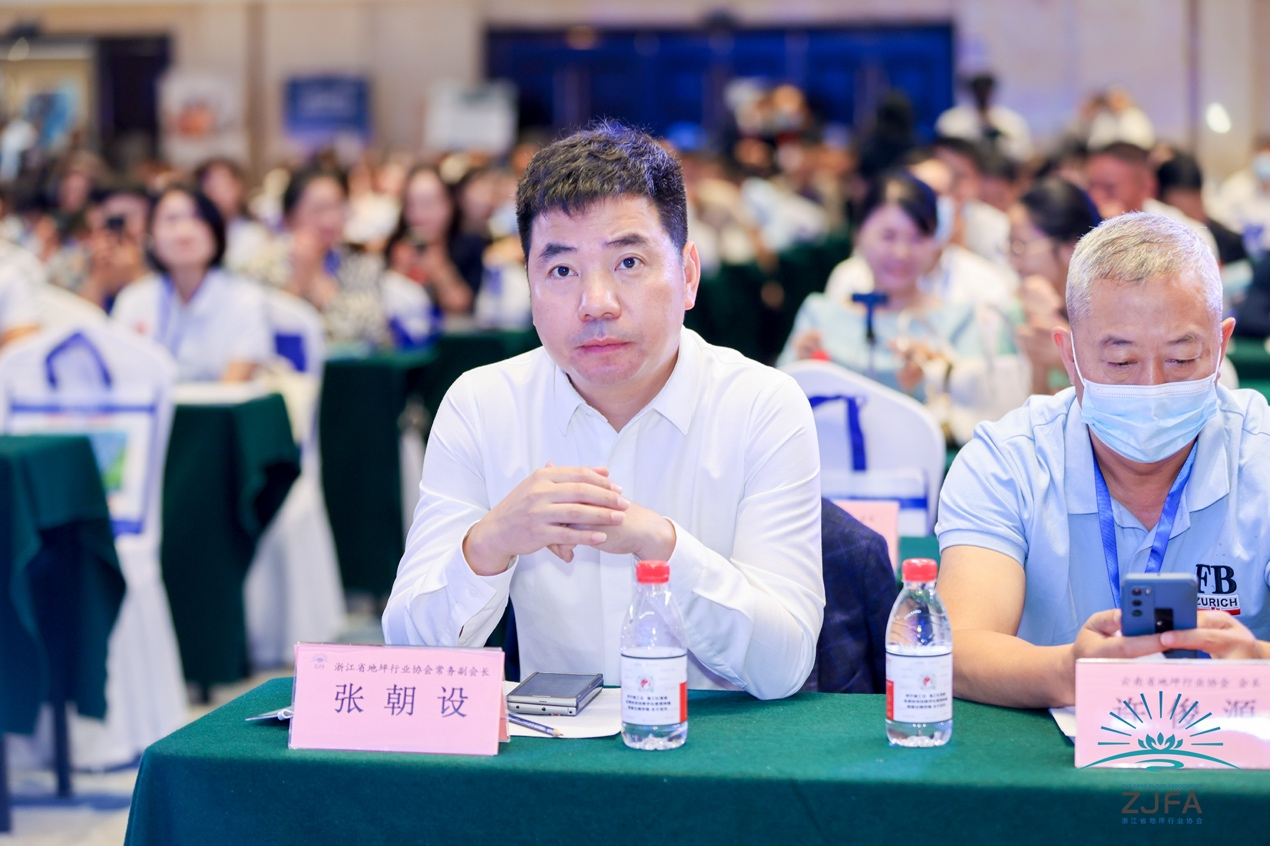 Gangliu Technology has always adhered to the vision of "committed to becoming the leader and innovator of industrial flooring", and shouldered the mission of "leading industrial flooring into the era of green and environment-friendly pavement, technology and customization". In recent two years, more efforts have been made in R&D. Gangliu New Materials R&D Center is an important breakthrough in building an industrial floor highland and creating a first-class R&D center, which has been awarded the "Industrial Floor Industry Innovation Center" by China Building Decoration Materials Association.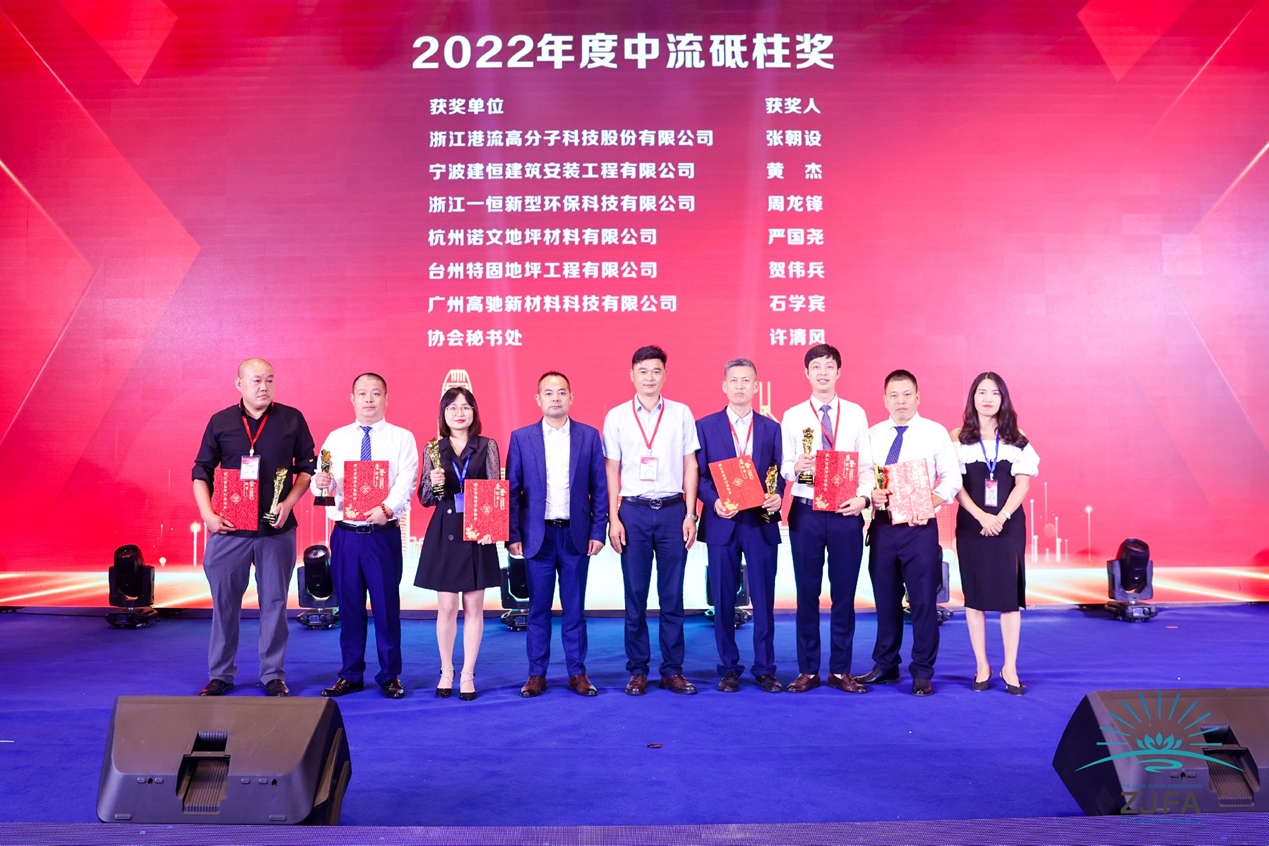 Gangliu Technology has improved its service quality from the whole chain of products, production, sales and engineering. In particular, Gangliu's dual fiber polymer industrial coiled material flooring - anti graphite, anti-static, anti NMP, AGV car specific models has won recognition in the industrial floor market and reputation from customers.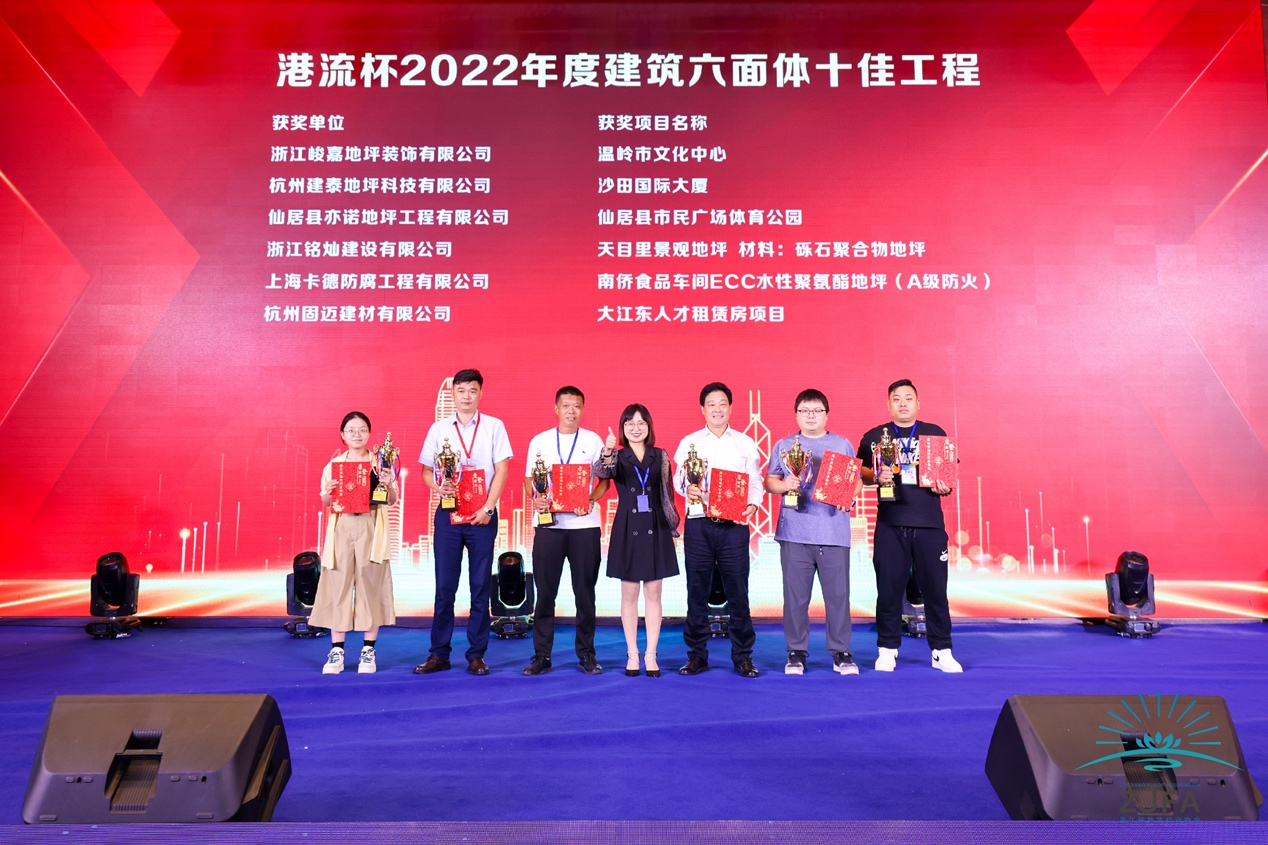 As the joint organizer of this conference, Gangliu Technology actively participated in and jointly discussed the industrial development of industrial floor, and guided and reviewed the growth oriented outstanding enterprises in the field. "Gangliu Cup 2022 Famous Brand in Floor Industry", "Gangliu Cup 2022 Top Ten Building Hexahedron Projects" and other awards have been awarded to all the winners. Congratulations!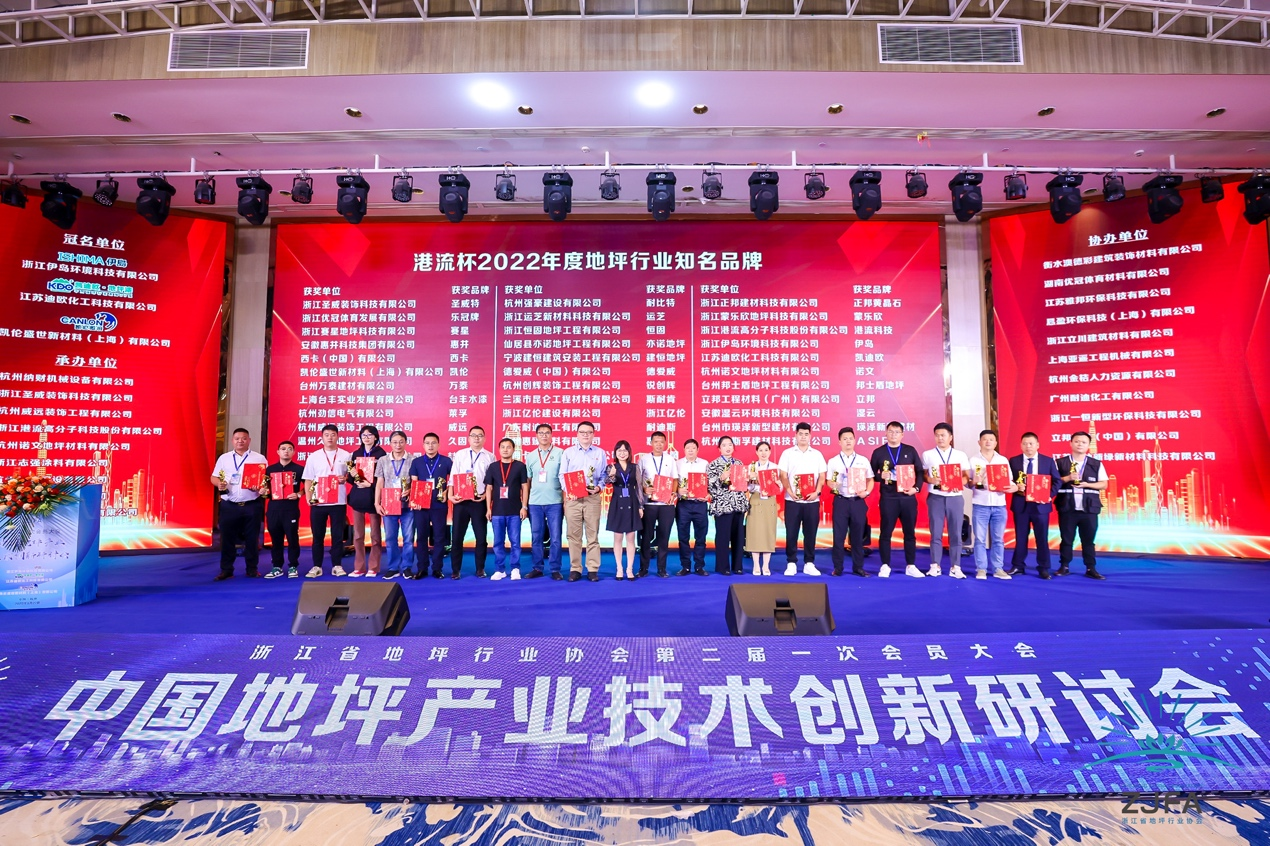 This conference can name the honorary award of flooring industry with the brand of Gangliu, which is a recognition of the strength of technological innovation and brand power of Gangliu!
Lead the development of the industrial floor industry and work together to draw a grand blueprint for the industry. Gangliu Technology will face a broader future, continue to empower the flooring industry with technology, and promote the innovation and upgrading of the flooring industry. Gangliu Technology looks forward to working with you to help the flooring industry for a better future!